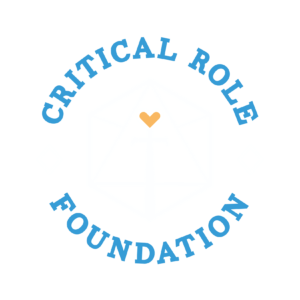 OUR MISSION IS TO LEAVE THE WORLD BETTER THAN WE FOUND IT.
Our mission is simple:


TO LEAVE THE WORLD BETTER THAN WE FOUND IT.

Since we began sharing stories online in 2015, one of our guiding principles has been to use our platform to create good — both in our local communities and for the world at large. Critical Role Foundation is our way of continuing this mission in a meaningful way.

Critical Role Foundation selects and partners with outstanding non-profit organizations that carry the same values as we do and we work closely alongside each of our partners to ensure that every dollar raised is going toward programs and projects that are changing the world for the better. Critical Role Foundation is incorporated as a 501(c)(3) non-profit organization and your donation is 100% tax deductible in the United States.
This Giving Tuesday, we'd like to invite you to join Critical Role Foundation's mission to leave the world better than we found it.
We have joined forces yet again with the incredible people at Comic Relief US and Red Nose Day to create another special one-shot, shaped by your votes through the donation polls, and created with love by all of us here at Critical Role.
Legendary comedians and actors Sam Richardson and Tony Hale will join our table for the very first time, alongside Critical Role cast members Laura Bailey, Taliesin Jaffe, Liam O'Brien, and lead by our Game Master extraordinaire, Matthew Mercer.
Our special Giving Tuesday CRF one-shot with Sam Richardson and Tony Hale will air on Tuesday, November 28th at 5pm Pacific on Twitch and YouTube at 5pm Pacific with VOD available on YouTube channel the very next day. To support our campaign, you can donate right here OR if you'd like to vote, visit is at critrole.com/rednoseday
(last updated October 25, 2023)
You can make a one-time only donation to CRF or you can donate on a monthly basis if you prefer to have an automatic withdrawal. Monthly donations are magic and donating just a bit every month can really add up and help us make an even bigger impact. And, of course, your donations are tax deductible in the United States.
If you don't have extra cash to spare, you can still support our mission! Sharing our campaigns on social media and spreading the word about Critical Role Foundation with your loved ones is also incredibly impactful and an easy way to show your support.
You can also look incredibly stylish while supporting CRF too, as a portion of sales from every one of our bad ass Critical Role Foundation tees, hats, or pins goes directly to CRF. You can pick up these up from any of the Critical Role online shops.
And, if you shop on Amazon, you can select CRF as your charity by visiting
smile.amazon.com
. Amazon will donate a portion of your sales to CRF with no additional cost to you! Please note that donations made this way are not immediate, are not tax deductible, and may not impact our current fundraising campaign. You can learn more about Amazon Smile
here
.
However you decide to support the Critical Role Foundation contributes greatly to our mission to do whatever we can to help improve the world around us. We cannot thank you enough for sharing our campaigns, donating, and being part of a movement to create positive change.

Step 1
: Your donation to the Critical Role Foundation is allocated into a special fund that is owned and operated by CRF.
Step 2
: These funds are then distributed through grants to our partner non-profit organizations. Each of our partner non-profit organizations have been fully vetted and have gone through an extensive application process to ensure that they're reputable, valid 501(c)(3) non-profit organizations in the United States, and have values that align with ours.
Step 3
: This grant is then utilized by our partner non-profit organizations to fund the programs and projects that support our mission statement.
Step 4
: After a grant has been made to our partner organization, we keep in close contact with them to help shape the projects that the CRF community has funded and also report back to you, our lovely donors, about the impact that your donation has had.
Check out our current campaign section above if you're interested to learn more about what your donation will support if you donate right now.
Should unforeseen circumstances arise with a non-profit partner that disallows them to receive our grant, we will use the funds with another partner or our longtime friends above.
We believe that keeping our operating and administrative costs down helps us maximize the reach of every single dollar donated to Critical Role Foundation. In fact, our goal is to allocate just 5% of all donations to administrative fees and operating expenses. The bulk of this money goes to super exciting things like credit and debit card transaction fees and software licenses. We'll adjust this fancy pie chart at the end of each year to reflect our actual spending data.

It's also important for us to be prepared for the very uncertain future and as we all know, anything can happen. So, along with supporting an amazing cause with each donation, we have also created an emergency fund within CRF. In fact, 10% of all donations received are allocated to an emergency fund, which we'll use to provide financial help in the event of unforeseen emergencies, like natural disasters (hurricane, fire, and other unforeseen tragedies). This allows CRF and the Critical Role community to provide urgent aid quickly and when it's needed the most.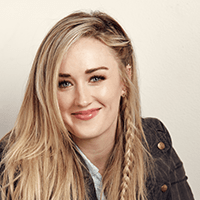 ASHLEY JOHNSON
PRESIDENT
Ashley Johnson is an actor and producer and has been working in the entertainment industry for over three decades. She is one of the founding members of Critical Role. She is incredibly excited to serve as the President of CRF and looks forward to growing the foundation and working towards creating positive change. Ashley is passionate about environmental issues, equity and equality in education and raising awareness around mental health issues.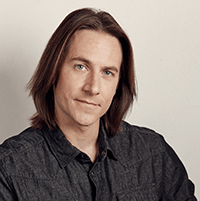 MATTHEW MERCER
BOARD MEMBER
Matthew Mercer is a prominent voice actor, as well as the Dungeon Master and Chief Creative Officer of Critical Role. Having a lifelong belief in the power of storytelling, he's extremely excited to continue to help others tell and improve their own personal stories through communal support and charity. He's a huge geek comprised of endless, if occasionally awkward, passion.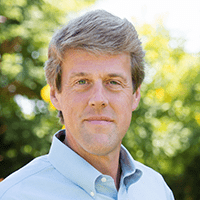 MARK KORO
BOARD MEMBER
Mark Koro is Senior Vice President of Government Affairs for Qualcomm, Inc. Mark has a passion outside of work for helping veterans, promoting the best education possible for everyone and helping animals in need, whether domestic or wild. Mark was previously co-chair of the advisory board for ATLAS, an interdisciplinary institute for radical creativity and invention located at the University of Colorado, Boulder.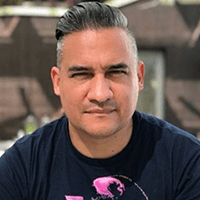 ED LOPEZ
BOARD MEMBER
Ed Lopez is the Chief Operating Officer for Critical Role, responsible for the strategic direction, vision, and growth of the business. Ed has spent the last 25 years focused on the online media and entertainment space incubating new business models and developing emerging business strategies. Ed is passionate about education and diversity and is most excited around social initiatives that leads to transformative results.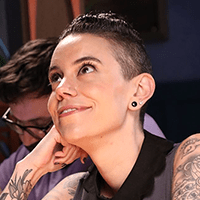 RACHEL ROMERO
BOARD MEMBER
Rachel Romero is the SVP of Marketing for Critical Role and has had the great honor of working with the cast and crew since 2016. She has over 15 years of experience marketing in the digital media landscape and has planned and executed many of Critical Role's previous fundraising campaigns. Rachel is the most passionate about museums and publicly accessible education, Chicano/a issues, and preserving the environment.
Red Nose Day & Stephen Colbert
In early 2022, we had the honor of teaming up again with our wonderful friends at 
Red Nose Day
 for a special fundraiser to help end childhood poverty. And, joining us for this special adventure was none other than the one, the only, 
Stephen Colbert
! We're still tallying our final donation data BUT you can check out our very special one-shot with Stephen right
here
(and you can also check out our very FIRST adventure with Stephen to benefit Red Nose Day
here
).
Shanti Bhavan
In September, 2021, CRF launched a special fundraiser with the amazing admins and educators at Shanti Bhavan in India. Since 1997, Shanti Bhavan has educated hundreds of children from the lowest socioeconomic classes in India, and has provided them with cost-free housing, leadership training, and advanced curriculum to empower them break out of generational cycles of poverty and create a lasting impact for many generations to come. In fact, 95% of the student population at Shanti Bhavan is from the lowest caste in India, with 60% arriving from rural villages. Each student's family earns less than $2 USD per day. Our goal was set at $160,000, which will allow Shanti Bhavan to build a brand new girls' dormitory AND finish funding for their incredible music program. We officially hit out goal in October 2021 and construction of the girls' dormitory is expected to begin in early 2022.
826LA
In April, 2021, we launched a very cool fundraising campaign with our longstanding friends at
826LA
to build out a Writers's Room at Venice High School. We were able to hit our fundraising goal of $150,000 in less than two months thanks to your overwhelming generosity. This Writer's Room is scheduled to open to high school students in Spring 2022 and we'll provide more updates just as soon as we can.
FIRST NATIONS
The impact that COVID-19 has had on Native American communities is a true tragedy and Critical Role Foundation, in partnership with 
First Nations
, began raising money in late September 2020 to revive the
Native Youth & Culture Fund
. Cultural preservation and education is vital to vibrant communities and the money that we raised helps strengthens and renews cultural and spiritual practices, beliefs and values by engaging youth and elders in activities that demonstrate methods for documenting traditional ecological knowledge systems and their related practices and beliefs, increases youth leadership through mentorship programs, and increase access to cultural customs and beliefs as a means of reviving or preserving tribal language, arts, history or other culturally relevant topics.
Our final fundraising goal was $200,000 which we achieved in early November 2020
, which has allowed us to fund EIGHT programs for the entire year. These programs include:
Zuni Pueblo
Cochiti Pueblo
Yuchi Language Project
Wôpanâak Language
Reclamation Project
One Positive Thing in Kiana
The Hanalei River Heritage
Foundation K'idadiilyehii Youth Leadership Program
Children of the Setting Sun
Our emergency fund allows CRF to issue grants to other nonprofits when they need assistance the most -- in times of emergency, disaster, and crisis. Each of these organizations is fully vetted by Critical Role Foundation and we strongly suggest supporting these organizations on your own (or, looking for organizations that are doing incredible work within your own communities to address emergencies as they happen).
August 14, 2023
Hawai'i Community Fund
// Maui Strong Fund for fire relief ($30,000)
February 6, 2023
CARE
// Earthquake relief for Turkey ($25,000)
October 3, 2022
World Central Kitchen
// Hurricane Ian and Hurricane Fiona relief ($30,000)
March 2, 2022
World Central Kitchen
// Ukraine support ($10,000)
Save the Children
// Ukraine support ($10,000)
December 15, 2021
CARE
// Kentucky tornado relief ($10,000)
September 3, 2021
Women for Afghan Women
// Crisis relief ($10,000)
All Hands and Hearts
// Hurricane relief ($10,000)
August 16, 2021
Hope for Haiti
// Earthquake relief ($15,000)
March 18, 2021
Asian Pacific Foundation
// COVID-19 Fund ($10,000)
March 5, 2021
Restaurant Workers' Community Foundation
// COVID-19 Fund ($15,000)
No Us Without You LA
($15,000)
Email: info@criticalrolefoundation.org
Tax ID: 83-2787844
3727 W Magnolia Blvd #817. Burbank, CA 91505